Stephen Kenn
Packaging, Marketing Collateral
Stephen Kenn needed a low volume and economical packaging solution for The Encounter Collection accessories. To keep his costs low but also maintain a variety of options, we developed a simple belly band system by utilizing only 2 foil dies and creating 6 unique sized belly bands. Stamps were pressed into the leather wallets with SK branding. We incorporated one of our favorite lines from The Encounter Collection film, "Don't live to get money. Have a few things, but make them good things." on the inside of each money pocket as a simple reminder. We finalized the packaging by creating soft dust cover bags for the travel collection and minimal labels that wrap around black padded envelopes for shipping.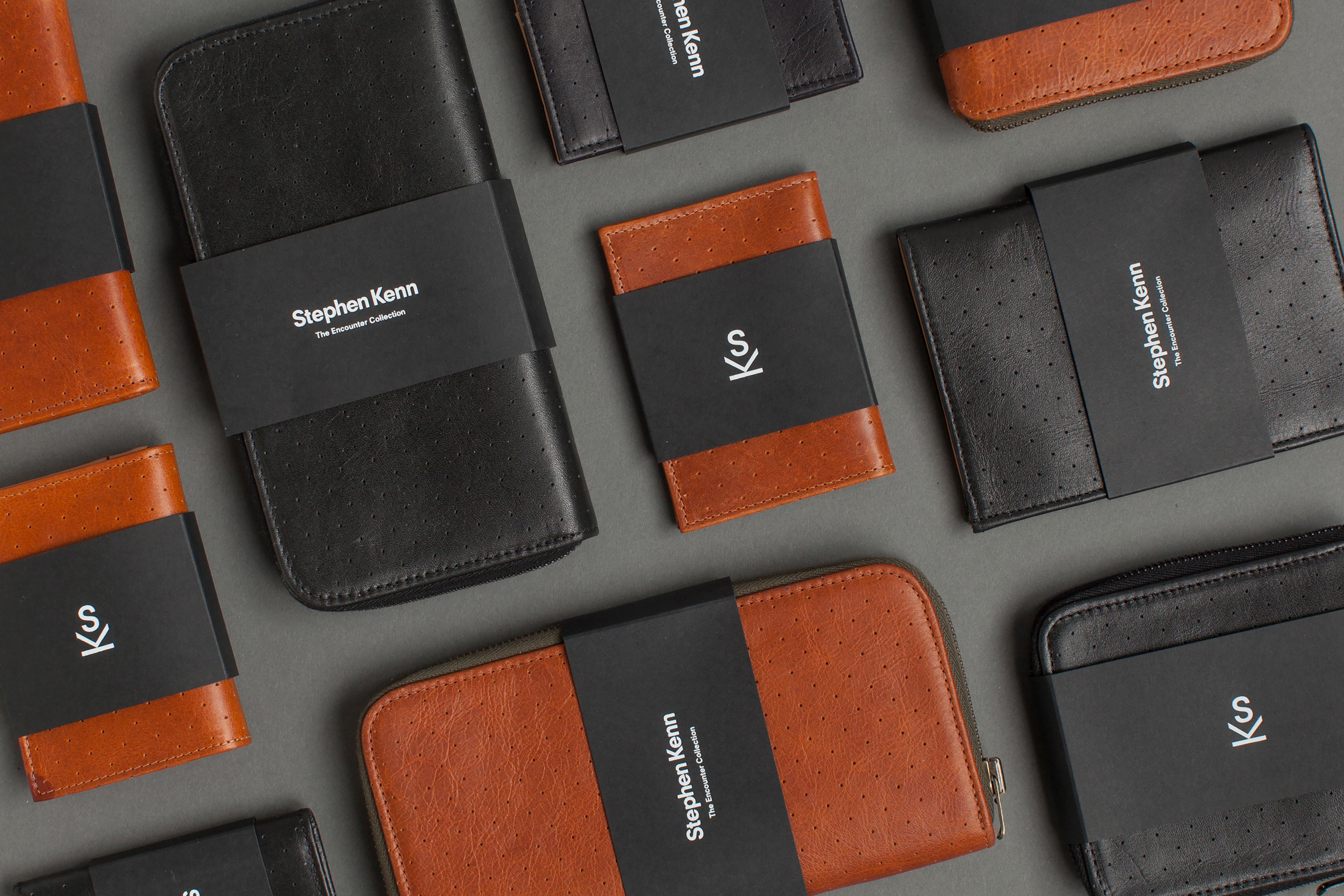 The Stephen Kenn collaboration with Gin & Luck resulted in The Stephen Kenn Travel Cocktail Kit, designed for the cocktail enthusiast who doesn't want to compromise quality while on the move. Weekday Studio got involved when they needed an instructional book to educate users on how to use their new cocktail kit. The book is filled with detailed instructions accompanied by clean, easy-to-understand illustrations that instruct you on everything you need to know: from what custom bottles to use, all the specific ingredients you'll need, and what to request from your flight attendant.
When it comes to design, Stephen Kenn's philosophy is "Good design should embody the simplest, most functional form…" so we kept this at the forefront when designing his collateral. Simple line illustrations, minimal communication, and beautiful die cut and foil details are all intentionally designed to direct your eyes to what matters most- the Stephen Kenn product.
Next Project
Like What You See?
Let's Chat!